Diversity is Our Strength
Established in 1972, we are the largest and most diverse set of barristers' chambers in New South Wales. Our long-standing history has seen our membership grow from 35 barristers in 1972, to almost 100 barristers today.
Our chambers comprise of highly-skilled barristers, of all levels of seniority. We are experts in providing quality legal advice and representation in all Australian courts and statutory tribunals. We also regularly appear for clients at mediations, conciliation, arbitration and other dispute resolution forums.
Our barristers value the cab-rank rule and are briefed in a broad range of areas of practice, for a diverse range of clients, including local, state and federal government departments and regulators, employers, employer associations, corporations, businesses, unions and individuals. Many of our barristers have also conducted matters on a pro bono basis for significant causes.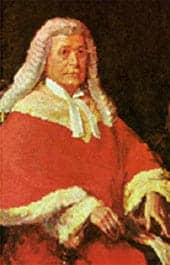 Sir Frederick Jordan was appointed Chief Justice of New South Wales on 1 February 1934 in succession to Sir Philip Street. Jordan had not been a judge before his appointment and at the time had been a senior equity barrister in New South Wales. He was Chief Justice between 1934 and 1949.
This was a difficult time for the court with a shortage of resources and manpower due to the Second World War, although Jordan's administrative skills helped the court through this period. He was appointed KCMG in 1936, two years after his appointment as Chief Justice. Sir Owen Dixon, then Chief Justice of Australia, said that it was a "tragedy in the life of the High Court, that Commonwealth governments had not elevated Jordan to that bench", because of Jordan's views on Australian federalism namely being a 'State's righter'.
Former members of Frederick Jordan Chambers have been appointed to the High Court of Australia, Federal Court of Australia, Court of Appeal and Supreme Court of New South Wales. Some of our current members hold part-time positions on the New South Wales Civil and Administrative Tribunal (NCAT) and other tribunals, and others have been appointed to executive positions, such as the Bar Council.
Diversity is our strength. Members in Chambers are committed to the use of innovation and technology to further the provision of service, with many members appearing in interstate and regional courts. Throughout our long-standing history, our strong commitment to promoting diversity has underpinned our chambers ethos; well before other sections of the legal profession, corporations and government departments formally introduced such programs as part of their corporate social responsibility.
We are proud that the first Aboriginal person in Australia to be appointed a judge, the late Bob Bellear of the District Court of New South Wales, is a former member of our chambers and that the first Aboriginal person to be appointed Senior Counsel, Tony McAvoy, is a current member.
We have long had one of the highest proportions of female members among our chambers. A dedicated women's readers room was provided for the use of the Women Lawyers Association from 1973 until 2007 to redress the gender imbalance with respect to the number of female barristers at the Bar and to overcome any unconscious bias that may have existed in reader selection. Occupants of that room have included Justices Bell (High Court of Australia), Fullerton (Supreme Court of New South Wales), Norton (District Court of New South Wales), Stevenson, Flohm and Ainslie-Wallace (Family Court of Australia).
We have had barristers on our Floor from a diverse range of backgrounds, many of whom have spoken Mandarin, Russian, Hindi, German, French, Greek, Italian, Spanish and Arabic. The diverse nature of our Floor continues today, with many of our current members fluent in a wide variety of languages.
Original Members of Frederick Jordan Chambers
Badgery-Parker, Jeremy
Later District Court, Supreme court
Beedles, William
Bloom, Melvin
Brewster, Peter Robert
Burke, Ramon Francis
Later compensation Court of New South Wales
Cory, Stanley George
Davis, Alan Andrew
Glissan, Paul R
Graham, Geoffrey John
Later District Court
Hamilton, John Perry
Later Supreme Court
Haxton, Naida Jean
Hodgson, David Hargraves
Later Supreme Court, Court of Appeal
Horler, Kenneth Gregory
Later QC
James, Bruce Meredith Later Supreme Court
James, Gregory Reginald Later Supreme Court
Letcher, Dean Later QC
Lloyd, David Henry Later Land & Environment Court
MacGregor, Malcolm A M Later QC
Madgwick, Rodney Neville Later District Court, Federal Court
Martin, Trevor James Later District Court
Mathews, Jane Hamilton Later District Court, Supreme Court
Miles, Jeffrey Alan Later Supreme Court, Chief Justice ACT
Neal, Barry James
Neil, Maurice James Later QC
Nield, John Roscoe Later District Court
Ramage, Malcolm Carmichael Later QC
Ringrose, John Anthony
Robberds, Lionel Philip Later QC
Rowe, John Edgar
Shadbolt, Kenneth Peter Later District Court
Staples, James Frederick Later Commonwealth Arbitration Commission
Stein, Paul Leon Later Land & Environment Court, Court of Appeal
St John, Robert James Baldwin Later Federal Court
Urquhart, Paul David District Court
White, Philip Densham